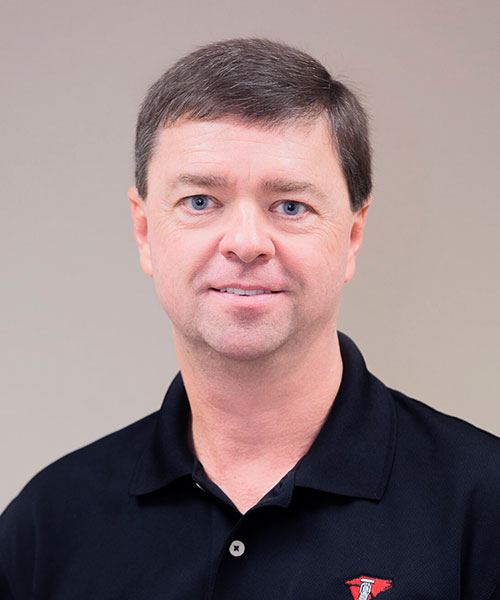 Jeffrey Dunn, President
Jeffrey has worked in the fire protection industry for 34 years. In August of 2002, he co-founded Carolina Fire Protection, Inc. and grew it to 17 employees in the first year. Today, Carolina Fire Protection, Inc. is a very successful business with 40 employees. His fire protection experience includes installation, design, inspection, sales, and management.
Jeffrey is NICET (National Institute for Certification in Engineering Technologies) Certified and has a Fire Protection Contractors License for the states of North Carolina and South Carolina. Jeffrey is Past President of AFSA/Carolinas Chapter, a member of the Board of Directors for AFSA, and a Board Member for the State Board of Examiners for Plumbing, Heating and Fire Sprinkler Contractors.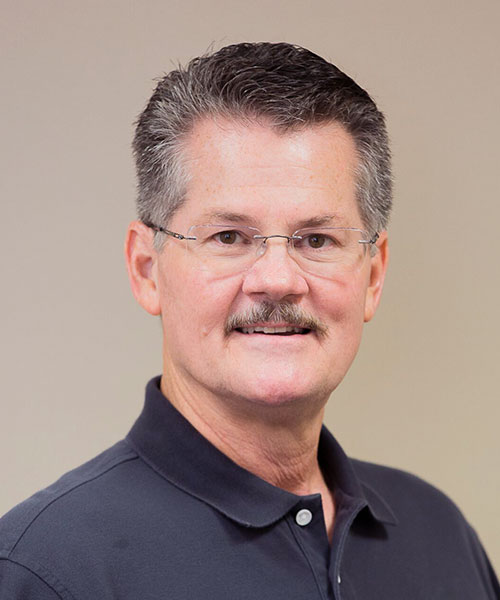 Terry Parrish, Retired Vice President
Terry, now retired, worked in the fire protection industry for over 40 years as a fire systems designer, sales manager, estimator, and executive manager. He also co-founded Carolina Fire Protection, Inc. and served as Vice-President, working in sales, estimating and management. His experience also includes installation.
Design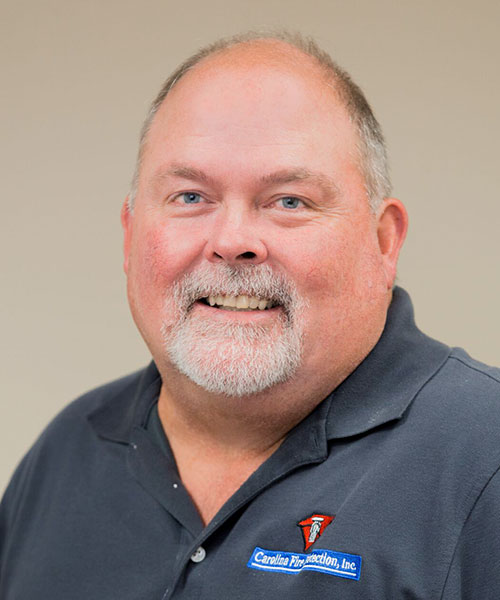 Mark Ford, Design Manager
Mark has 34 years of experience in the fire protection industry and has been working with Carolina Fire Protection, Inc. since we opened our doors in 2002. Mark studied design and drafting at Wake Technical Community College and has working in fire protection design his entire career. Mark leads our Design Department of NICET certified designers. Mark is married and has two grandchildren. Away from work, Mark enjoys spending time with the grandkids, cooking and watching "all sports".
Risk Management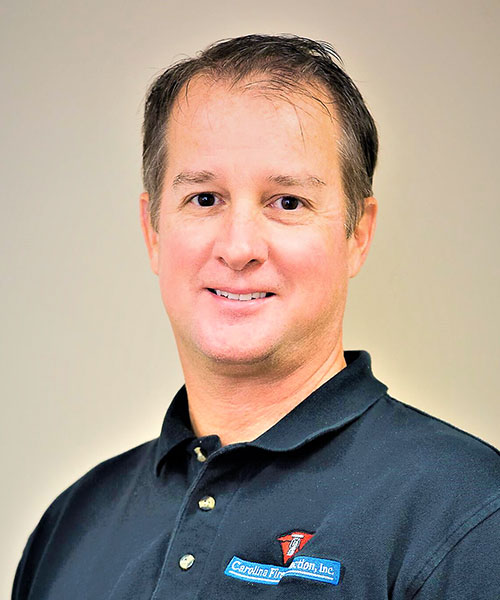 Pat Marshall, Risk Manager
Pat joined Carolina Fire Protection, Inc. in 2017, with no experience in the industry, but brings a wealth of business experience with 19 years in the banking industry followed by 8 years as co-owner and operator of a multi trade construction company. Pat is responsible for HR, Insurance, Safety, Contract Review and Negotiation and helps with Service Sales.  Pat is a graduate of Barton College with a BS in Business Administration and a minor in Marketing. He attended graduate school at NCSU. Pat is a Past President of the Dunn Area Chamber of Commerce, former member of the City of Dunn Planning Board and a Past Chairman of Leadership Harnett. Pat and his family are members of Hodges Chapel Church where he serves on the Board of Directors and the finance committee. Pat is married to Denise, and they have two sons, Lucas and Chase and a daughter, Caroline.
Inspections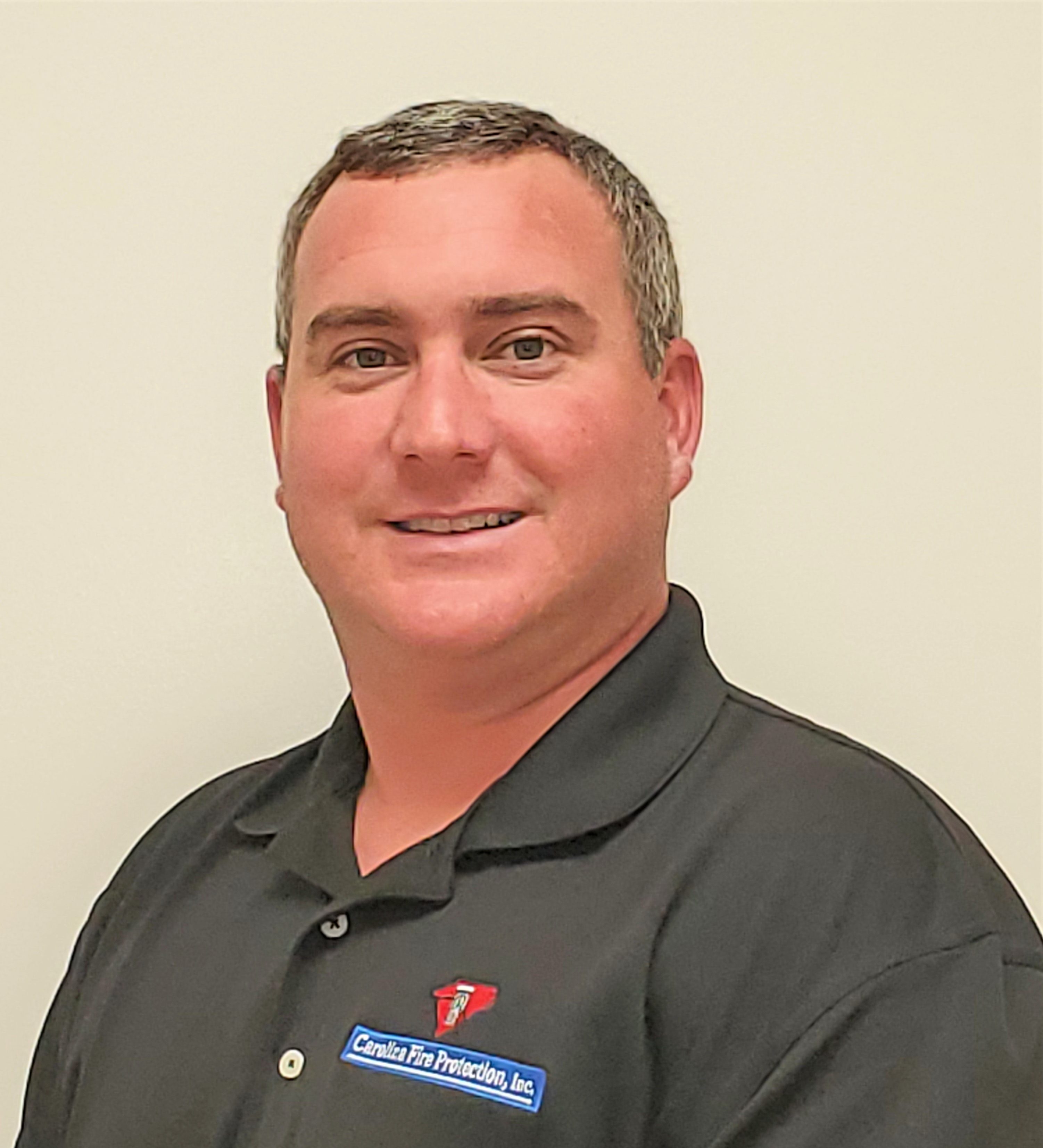 Eric Hudson, Inspections Manager
Eric started his career in June 2004 with Carolina Fire Protection and now has over 16 years in the fire protection industry.  Eric started out working in the field hanging sprinkler pipe, moved into the Inspections Department, then into Service Sales and now has the active role of Inspection Department Manager.  He is an active NICET level 3 Inspector in Inspection and Testing of Water-Based Systems.  In his spare time, Eric enjoys being in the outdoors golfing, fishing, and spending time at the beach with friends and family.
Sales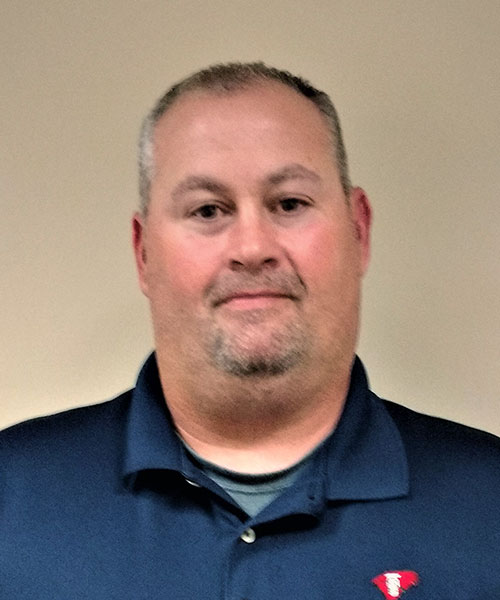 Philip Jones, Service Sales Manager
Philip has worked with Carolina Fire Protection Inc since joining in 2007. He has over 23 years' experience in the fire protection industry and began his career in the field as a fitter. Philip loves the interaction with his clients and his extensive experience allows him to know what it takes to get the job done and make our customers happy. Philip attended Wake Technical Community College. Away from work Philip enjoys attending Carolina Hurricanes hockey games and coaching baseball and soccer. Philip is married to Kim Jones and they have five children, Andrew, Tyler, Landon, Chase and Finely. The reside in Archer Lodge, NC.
Office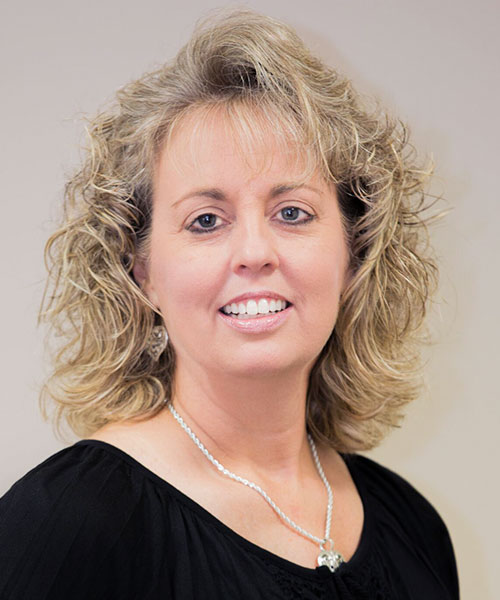 Tammy Autry, Corporate Secretary/Controller
Tammy started working with money and numbers at the age of 16 with Ms. Joyce McLamb who challenged her to excel at that impressionable age. She obtained her accounting degree and continues to work in accounting today, specifically in the fire sprinkler industry for 15 years.
Tammy is very active in Beulah Baptist Church, serving in several positions as well as her community. She enjoys working with the SJHS FFA Alumni, currently serving as the treasurer. Away from work Tammy enjoys spending time with her husband Randy and their two daughters; Nicole (Go Camels!) and Jessica (Go Pack!)
Construction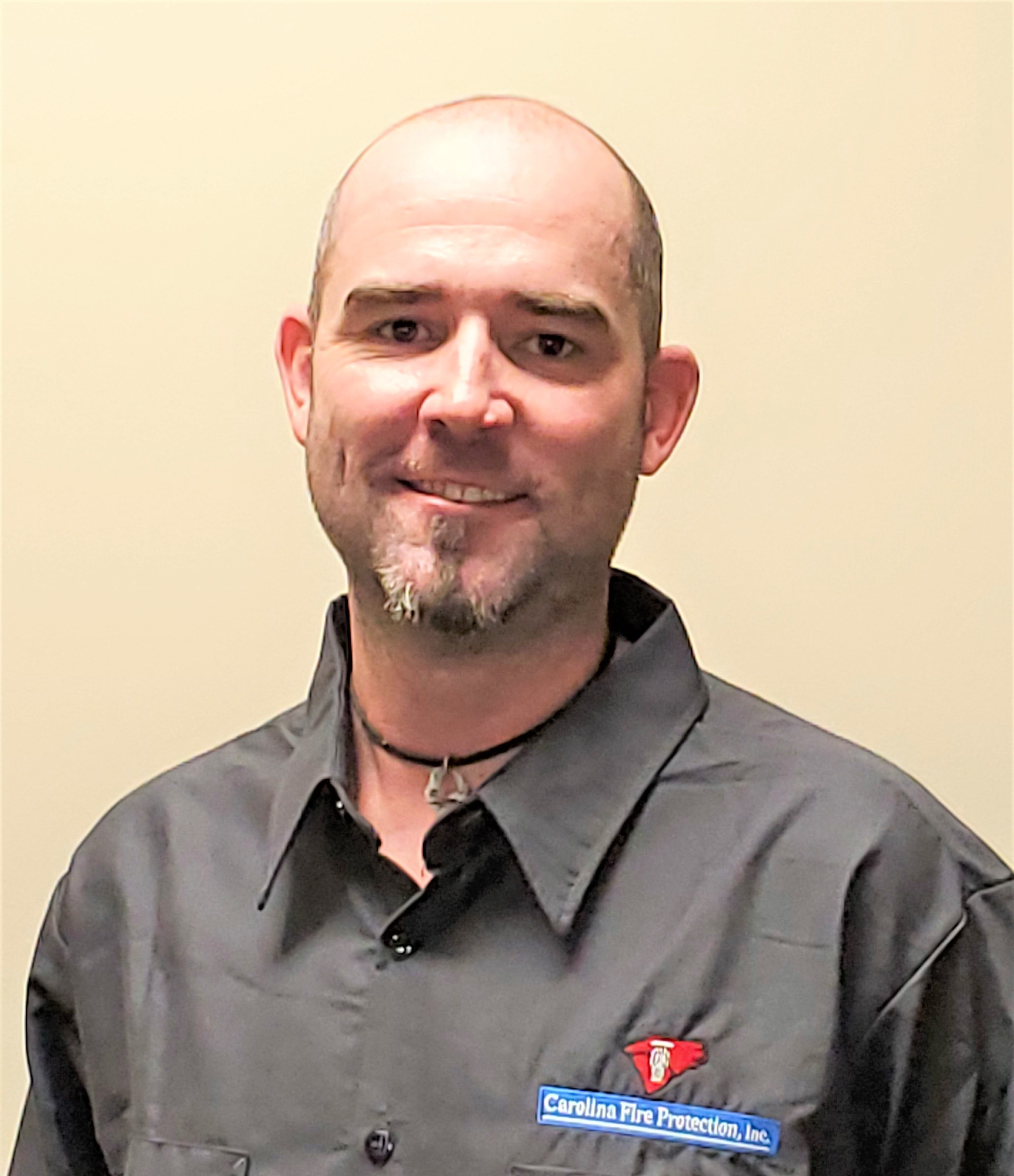 Mack Buie, Construction Manager
Construction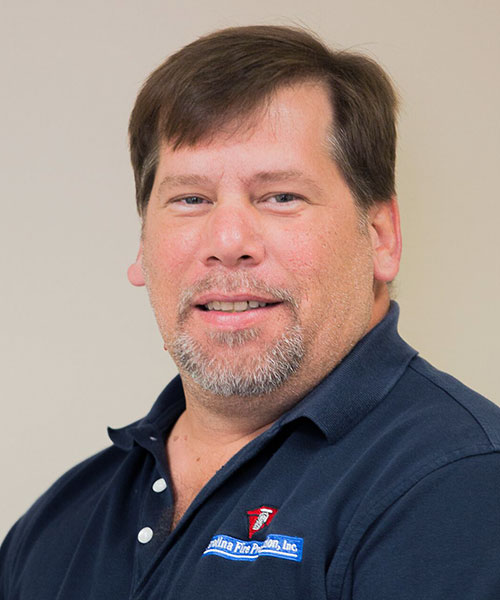 Shane Blackwell, Construction Superintendent
Shane has fire protection ingrained in him as he has been in the industry for 27 years. He has worked with Carolina Fire Protection Inc. for 9 years and leads our field crews in the successful installation, service and repair for our clients. Shane is backflow certified and has OSHA 30-hour certification. In his spare time, Shane enjoys golf and going to the beach.
Purchasing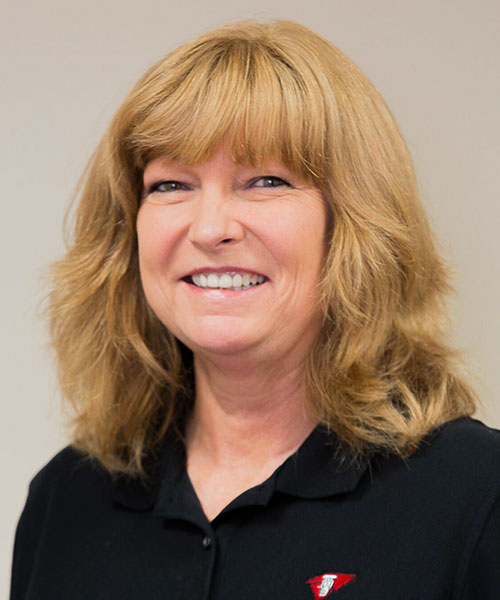 Regina Woolard, Purchasing Manager
Regina joined CFP in 2015 but brings a wealth of fire protection industry experience with her. She has over 29 years in the industry working mainly in the purchasing department. Regina's distinctive ability to foster strong relationships with our vendors and manage our busy shop/warehouse area are two of her strongest assets. Regina is a graduate of Wake Technical Community College where she received an Associate in Applied Science Degree in Business Administration as well as her Architectural Drafting, Architectural Technology/CAD and Office Specialist Certificates.